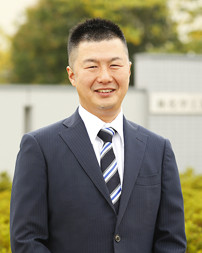 Enriching lives around the world with chemistry
The power of humanity propels the world forward. Our role is to rapidly find and realize the technologies that will become essential in the future from the viewpoint of chemistry. To bring advancement, such technologies must achieve accuracy combined with excellent quality and performance. Through research based on the ideas, knowledge and experience of our engineers, we are creating our own technologies and products.
Chemistry has great power and is closely bound to our lives. We are committed to tirelessly creating helpful technologies for food, clothing and shelter in the world― and thereby enriching everyday life.
Hiroshi Hayashi (President and representative director, Hayashi Chemical Industry Co., Ltd.)
Company Overview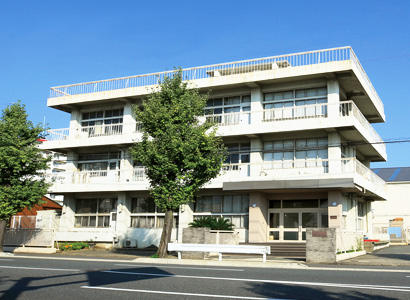 Name

Hayashi Chemical Industry Co., Ltd.
Established

1959
Capital

30 million yen
Businesses

Development, manufacture and sales of dyeing materials, soil improvement materials, ceramics and electronic materials
President and representative director

Hiroshi Hayashi
Location
Headquarters and factories

31 Nishi-machi Donoushiro, Ishihara Kisshoin, Minami-ku, Kyoto, Japan 601-8357

General Affairs & Accounting
Environment Department

Tel (main): +81-75-661-3171
Fax: +81-75-681-8334

Chemical Printing Agent Department

Tel: +81-75-681-8331
Fax: +81-75-661-3188

Agricultural Materials Department

Tel: +81-75-661-3178
Fax: +81-75-681-8336

Shiga factory

6-200-1 Tehara, Ritto City, Shiga 520-3047

Electric Materials Department

Tel (main): +81-77-598-1315
Fax: +81-77-598-1316
History
1959

Founded
Chemical Printing Agent Department established
1962

Kuze laboratory established (Minami-ku, Kyoto City)
1964

Kyoto factory constructed (Minami-ku, Kyoto City)
Agricultural Materials Department established
1970

First overseas sales
Development of micro capsules
Development of turf colorants
1977

Commended by Defense Agency (for method of producing polyurethane concrete)
1984

Electronic Materials Department established
1985

EB-a selected as a government-designated material under the Soil Fertility Enhancement Act
1994

Start of operation of Kusatsu factory
Development of world's first material for piezoelectric printer heads
2012

Kyoto factory added
2016

Obtained certification under the environment management system standard (KES Certification)
2017

Shiga factory newly constructed (Tehara, Ritto City, Shiga)
Certified as a company supporting the success of women in Shiga
Certified as "Kyoto Model" company of good work-life balance