Our research encompasses three fields that deeply relate to people's lives. Each of these fields requires its own areas of specialities, although the origin of experiments comes from the same chemistry division. Knowledge developed in each of these fields stimulates and activates growth in the others; the experience and know-how that we accumulate in one field sometimes leads to new ideas in another.
Printing and Dyeing:
Chemical agent
technologies
The world of fabric—coloring the hearts and lives of all people
We have been involved in the business of chemical agent since our establishment in 1959. In Kyoto ― the cultural heart of kimono and design ― we have been developing unique chemical agents. Today, our solutions cover various areas including apparel (clothes, T-shirts, neckties, scarves, etc.), sportswear, and car sheet covers. We are creating methods of dyeing and expression that meet today's demands.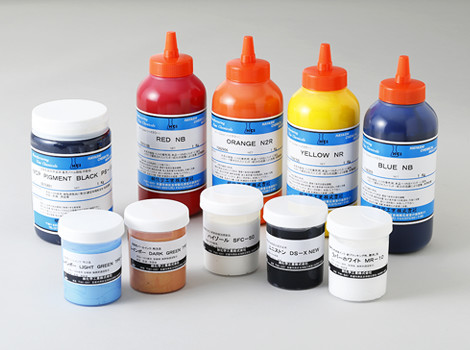 Synthetic organic chemicals
Used as an adhesive-like agent, this chemical can allow pigments to bond fabrics.
Chemical agents for textile
Used for resist-printing, discharge-dyeing, making fabricks crinkly, giving ripple effect, creating transparent marks, and other expressions on fabrics.
Dyes and pigments
We have encapsulated dyeing agents for dots coloring and white pigment inks for covering dyed parts in order to apply other colors.
Soil improvement
and Plant activation:
Biotechnology
Connecting humans with nature for a vivid life
The valuable lives of nature and the humans who inhabit the earth are closely related to each other. Through research and development aimed at conserving and cultivating nature, this division strives to achieve a positive relationship between humans and nature and help Mother Nature provide an abundant source of food. Making the best use of proven chemical technologies and biotechnologies, we conduct independent research and development.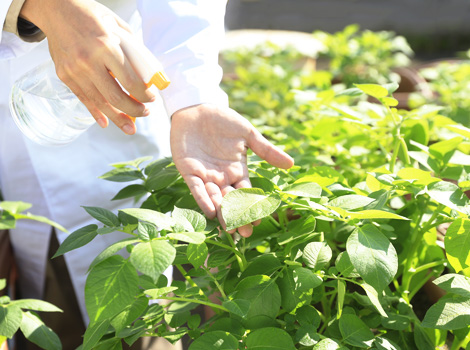 Creating the most suitable soil environment for plants
It is important to "make soil that allows plants to grow well with sufficient water and nutrition." Mainly for agriculture, we are developing the resources to improve the balance between three-phase distribution in the soil, drainage, and air permeability.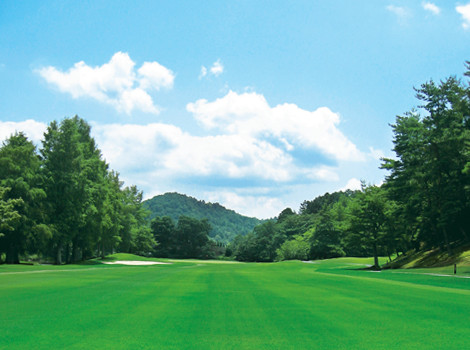 Making the greenery of golf courses perpetually beautiful
The turf of golf courses must be maintained well for use through all seasons. We develop the materials that help manage the turf on golf courses, including agents to control the degree of growth and the colors of the leaves through the seasons.
Fine ceramics:
Ceramic engineering
Technology enriching everyday lives
The world has progressed remarkably—to the extent that people now live far more convenient, comfortable and enjoyable lives. Electronic devices have contributed significantly to this progress, and this division researches fine ceramics that support the functionality of these devices. Our technologies will drive the continued progress of electronic devices.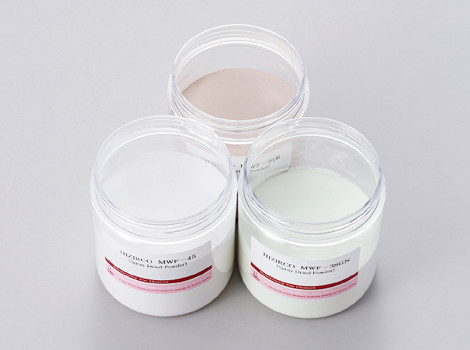 The ultimate in precision, enabling excellent electrical properties
Advanced electronic devices require high-performance fine ceramics. Hayashi's "HIZIRCO series" provides excellent electric properties, and controlled sharp particle distribution. We can also produce custom products tailored to the needs of our clients.